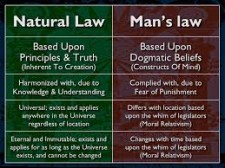 There is nothing like an attractive rich man who wears nothing but the best. Society refers to this sexy preferred man as the "butt" man, macho type, or handsome pretty-boy who possesses sex appeal. If the "butt" man is highly educated he is sometimes referred to as a "rooster" for his intellect. This "butt" man with the broad shoulders and hairy chest usually always wears a custom-made shirt to fit the whispers of Tantra to women that smile at him when it comes to sex.
New York ~ The "butt" man and his tailor-made suit when it comes to sex is the subject of many stares and everyone's fantasy.  His muscular arms and legs when a woman is daydreaming about his body with water dripping down is no doubted the man every woman or man would like to make love too.  Unfortunately, this "butt" man that everyone fantasizes about does not allow everyone into his space.  You see, the Tantra Law of Attraction within the different cultures only allows a "butt" man with a tailor-made suit to attract women that practices channeling orgasmic energy using physical life forces within a natural environment.  Just like the focus on the "butt" of the woman, the tailor-made suit man always prepares for his fantasy by awakening arousal and controlling stimulation.  Magical pleasure is what perpetuates the energy from a "butt" man with a tailor-made suit. 
Men with tailor-made suits who whisper Tantra to attract women with physical characteristics that match the "butt" framework are men that believe in mentalism and gender.   A woman who wears stockings or hosiery without underwear is of his sex appeal and authenticity.  A woman that sets a strategy based upon a "butt" man framework to pretend to be attractive until confessions go viral is a woman with polarity.  A key player in the game of cynicism when dealing with the opposite sex.  In other words, an icon woman with real desires, fears, and traits that emerges with the "butt" man's goals in being open and honest.
So why all the principles in Law of Attraction or Natural Law when it relates to a "butt" man in a tailor-made suit?  Simple, human conduct and moral principles as it regards to observable law to a natural phenomena.  Moral or legal theory is the core of logic that science aims to describe.  Moral standards are governed by human behavior and without the independence of natural law or theory, there is no focus for legal standards necessary to record moral "merit."  You see it is a "Classic" to know or have known a "butt" man in a tailor-made suit because that "butt" man framework is what distinguishes law from non-law when it is a naturalist idea substantive on the content of law.  Legal positivism is a social construct that emphasizes judges to make new laws in deciding cases under a legal rule, so why not start with the "butt" man fantasy.