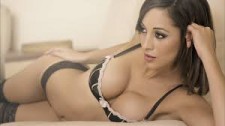 Sex Therapy focuses on intimacy and sexual problems that most Clergy do not address from an adult entertainment framework. Intrusive partners deal with sexual issues that frequently stem from a previous sex life. Very few partners report problems or sex symptoms or even get evaluated under a sexual disorder model when taunted with the lack of oneness. A particular type of sex or passionate sex is a denominator gap for a firmer erection today.
New York ~ Behaviors, desires, erection problems, disastrous erections lasting two minutes, and the failure to validate an orgasm with a woman are all sexual problems in need of urgent treatment.  The conflict of intimacy between two partners is a rare conscious fact requiring a deeper understanding of what attraction defines a "wife" physical, emotionally, spiritually, and mentally.  Is there a term "sex variable" today?  According to the National Institute of Health, advances in fundamental knowledge about nature and behavior of living systems is a health outcome.  Both men and women support rigorous science and the advances in sex and gender roles and how health and disease processes inform research studies for therapeutic interventions, so why not sex therapy.
Sex addicts are defined as a person who possesses escalating sexual thoughts and acts that are perceived as negative in character.  Sex addicts also struggle with controlling their umbrella of behaviors to control or postpone the urge to sexual desire and action.  So what is the difference between Sex Addiction and Drug Addiction signs, symptoms, and effects as the range in behaviors are more than significantly impacting one's life in a negative way?  Does pornography, prostitution, masturbation or fantasy, sadistic or masochistic behavior fit into the excessive sexual pursuits of out of control intimacy?  Do feelings of shame, inadequacy, or emotional distress lead to comorbid psychological disorders?
Sexual therapy is an application of instructions and review questions that designs a sex variable for both partners who agree that their sex life is lacking in terms of quality.  Sexual symptoms may be correlated with symptomatic reactions underlying problems with intimacy, love and commitment, male murderers, acts of passion crimes, rage, abandonment, family fact-findings, and post-traumatic feelings to name a few.  The common context of sexual relations with a partner does not mean love.  The reasons could be conditions of male orgasmic disorder, pain disorder, sexual incompatibility, or unconsummated marriage.
Today, esoteric sexuality explores issues in the structure of belief systems and family origins.  Integrating disorder with specific sexual problems sparks questions for future exploration, especially when a climate of trust exists.  Collecting data under a preferred type of sexual activity and relationship data from a partner's reaction to experience is an entire evaluation process to explore using basic qualitative photography information.  Strong orgasms versus self-stimulation is a major problem in need of addressing using a general data.