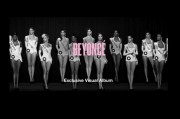 News
-
updated: Sep 4, 2015
Today is a day to recognize the works of one of the most hardest working woman in business, Beyonce Knowles, age 34. Beyonce is listed as one of the highest-paid celebrities in the business of 2015 Celebrity 100's, ranking at #29 under her husband Jay-Z, with earnings $54.5 Million. Beyonce's source of wealth is her music and she ranks #49 as America's Self-Made Woman and #21 as a Power Women.
Beyonce is a multi-platinum, Grammy Award-winning singer born in Houston, Texas to Tina and Mathew Knowles.  Beyonce started her journey in music when she was a young child competing in talent shows and other events showcasing her incredible gift "her voice."    As singing and performing transformed into ears and eyes of the public, Beyonce later joined her cousin, Kelly Rowland along with two other classmates to form the group called "Destiny's Child."  
Since the release of Destiny Child's first self-titled album in 1997, through Columbia Records, the group later went on to create record timeless chart-toppers like "Say My Name" and "Bills, Bills, Bills."  After a breakup in the group in 2004, Beyonce pursued a solo career, releasing hit records like B'Day and Sasha Fierce.  Beyonce's self-titled album, which was developed as an exclusive visual album featuring short films that narrated the songs, a release was made in 2013, debuting at No. 1 on the U.S. Billboard 200.  From the historical 2013 debut, Beyonce, now the most recognized artist, has landed 5 consecutive number-one albums in the country.  Congratulations to a Black woman in business today and Happy Birthday to a woman who has made contribution after contribution to our society of women.